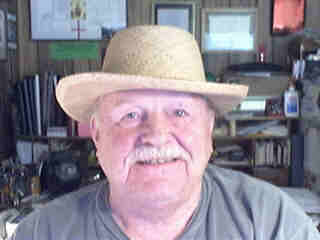 To the NASAA Membership:
My revised BIO below tells all that is necessary for the membership to know of my personal background. I have served the NASAA's Board of Directors(BOD) in the position of Secretary since July 25, 2002. The Meeting Minutes posted on our website since 2002 attest to my ability to perform the tasks of the Secretary. At the Chairman's request, I have agreed to continue to serve the BOD as Secretary as long as I am needed, or until such time as a suitable replacement is nominated and elected to replace me.
Sincerely,
Duke Dodge, Secretary
NASAA Board of Directors
I was born, raised, and educated in America's greatest steel town; a city once labeled "Hell with the Lid blown off" by English fiction writer, Sir Arthur Conan Doyle, way back in the 1880's. I assure you all that Pittsburgh evolved from that early description into a great, mid-western city, renowned as a center for engineering and medical research. We still make steel, but not on the scale of the 1950's, and our glory years, during World Wars I and II, and earlier. Anyway, I did not want to follow my dad into the steel making business. So, I opted to become an engineer, like my grand dad. I graduated from the University of Pittsburgh in 1954 with a B.S. in Petroleum Engineering. After graduation, and training at Fort Devens, I served two years as a Morse Code intercept at the Army Security Agency's 8610 post near Kyoto, Japan. Following my Army hitch, I joined a great Pittsburgh corporation, Westinghouse Electric, in their Naval Nuclear Power Program association with Admiral Hyman Rickover and the United States Navy. I spent 37 years in various engineering and management positions in Westinghouse's Bettis Atomic Power Laboratory, and Plant Apparatus Divisions in Pittsburgh. I enjoyed my last position as Engineering Manager, Valve Design and Development, before retiring from Westinghouse in 1994. Retirement and I did not mix. In 1997, I founded my own design business, Dodge Industries, Inc. I folded the company in 1999 to pursue other interests.

In 2001, I returned to the workplace as an Air Pollution Control Engineer with the Pennsylvania Department of Environmental Protection (PADEP), Bureau of Air Quality, in Pittsburgh. I retired from the PADEP position on March 31,2007 to better pursue and enjoy my private life with my family and friends.
Duke passed away in June 2013